Available in 8 colors in easy open bag.
Net weight 100g.
Volume 100 cm³.
Transportation package contains 100 product packages.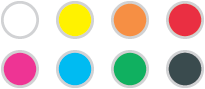 Description
Kekec plasticine is made for school children. It's made of very quality wax. It's available in a bag and in a carton box with plastic contained. The softness of plasticine is adjusted to children's abilities so children of all ages can use it. It's non toxic, it doesn't dry and it doesn't have expiry date. We recommend it for children and grown ups!