Plasticine is not just good fun, but also an excellent means of getting to know the world more closely.
Plasticine is not just good fun, but also an excellent means of getting to know the world more closely.
NEW AND TRADITIONAL APPROACH TO THE PRODUCTION OF PLASTICINE
We believe that play is a crucial part of childhood and we are committed to providing the materials encouraging creativity, imagination and learning.
Our plasticine is made of the finest ingredients and produced in accordance with the strict safety standards, that guarantee it's non-toxic and safe for children.
Weather you look for a fun activity for your children or a product to support their development, our plasticine is designed according to their needs.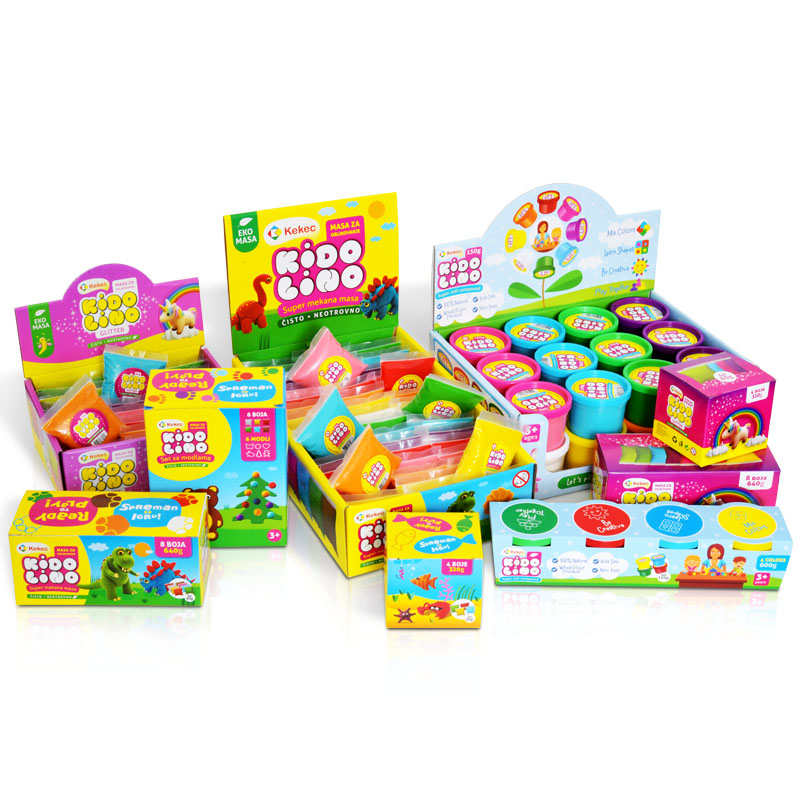 Kidolino is a super soft compound, easily shaped, nice – smelling and pleasant for children, which makes it great for creating exciting and colorful projects. It is ecological and made of natural materials.
Kekec plasticine is produced on the basis of quality waxes, thus facilitating remodelling, adaptation and reusing of the same plasticine. Plasticine has a convenient property – it can be used many times. And kids, it's well-known, like to spoil and knead already made toys.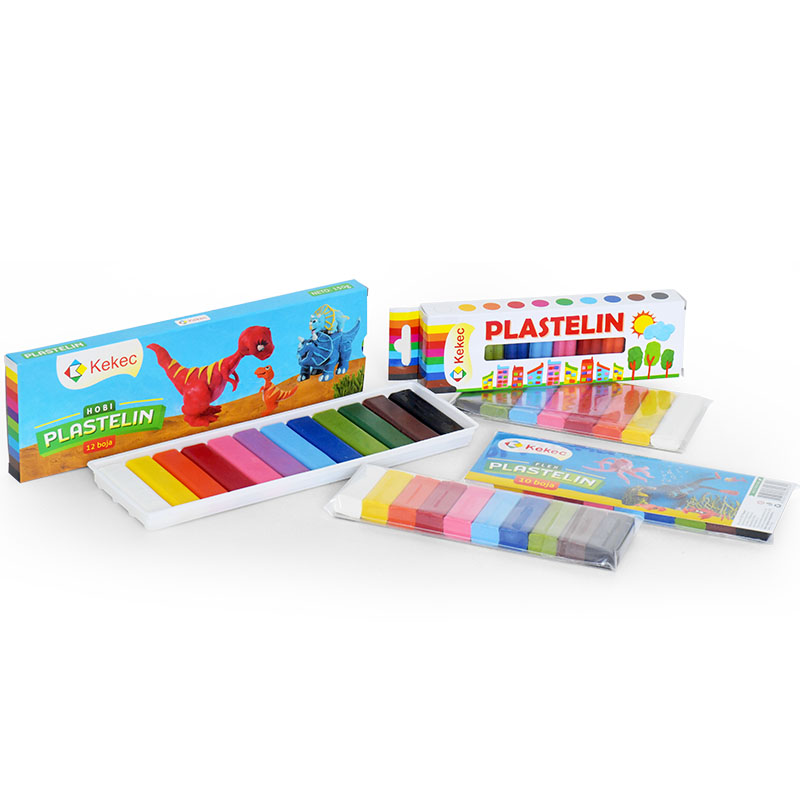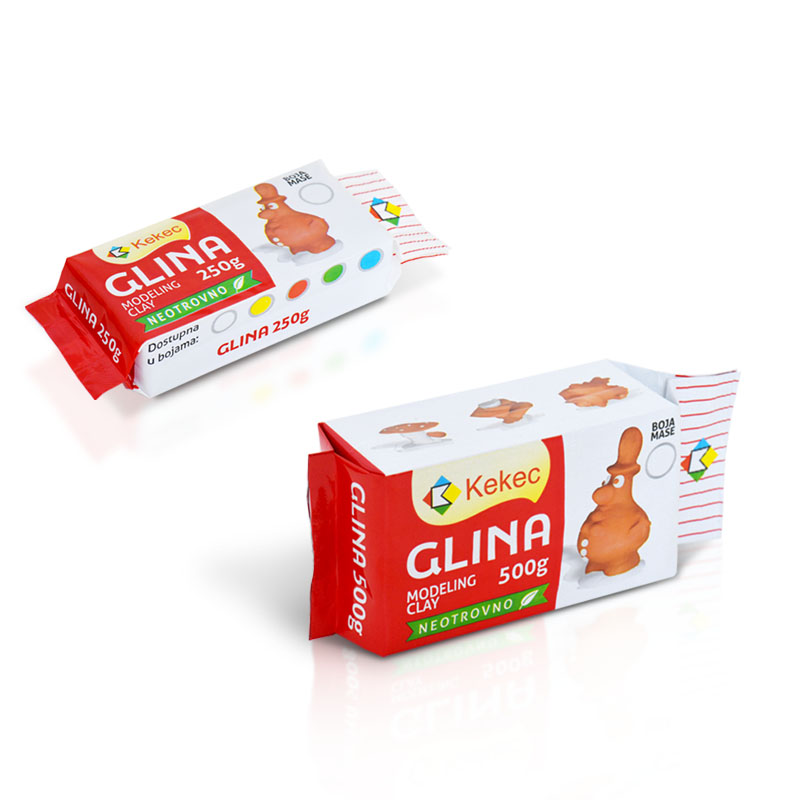 School clay is a sensory activity – it activates all senses through which brain receives various information, processes them and makes conclusions. While sculpting and modelling, we discover that school clay is both dry and moist, slippery when it gets wet, soft, smells like earth, cold, smooth, compact, dense and easy for modelling.
Glinamol – for figurines and shapes that solidify by drying. It is easily modelled, which makes it ideal for children as they can make various objects and figurines that, once dried, can permanently be kept and used.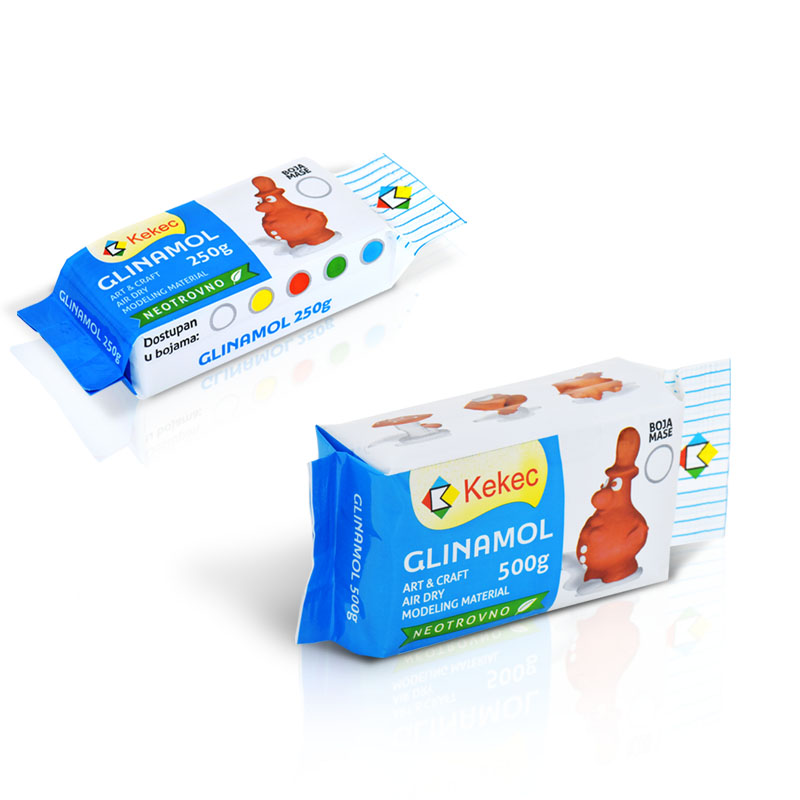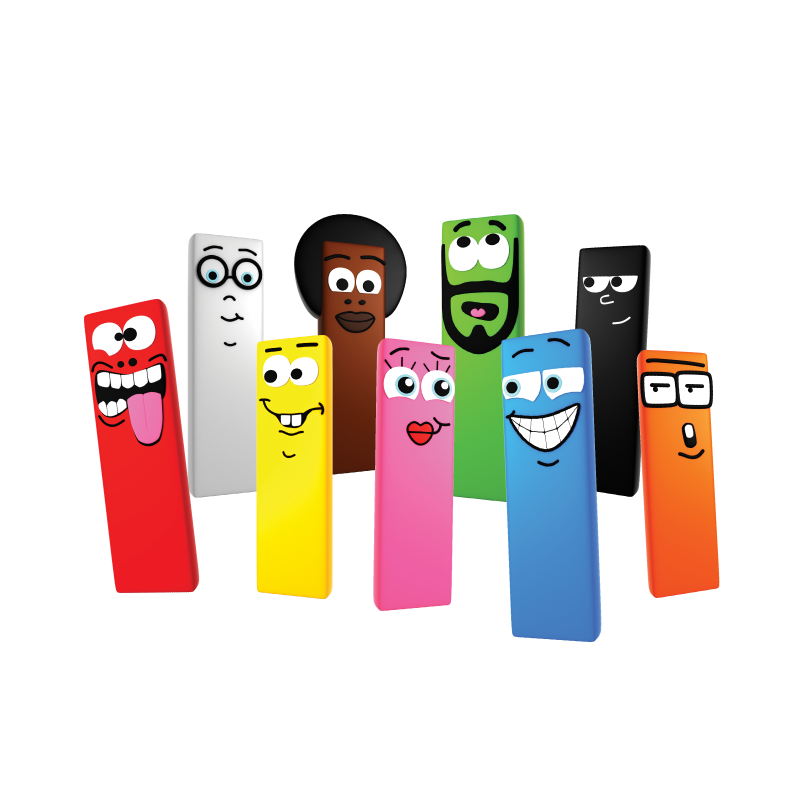 Be kind to download our catalogue and explore our offer. For any further questions, feel free to contact us and we shall gladly assist.
ESPECIALLY SELECTED
FOR YOU
We are confident that everyone has a potential to be creative and make amazing creations of plasticine. That is why we have decided to present selected items that advanced from a good idea to an even better form.
Wide array of school clay and plasticine products facilitates the creation of your master pieces, weather you are an artist, a beginner or you're doing it for fun, as a hobby. You will be able to create amazing figures, models and many more, using our easily followed tutorials and useful advices, all from the comfort of your home.
Why wait? Start your own "do it yourself" plasticine adventure today!